JFK School of Law at National University
Academics
Academic Resources
All academic resources to help students succeed in law school are embedded into the cost of the program, including textbooks and supplemental materials. Additionally, the JFK School of Law at National University has partnered with Barbri, a leading bar preparation program. The cost of Barbri is included in tuition, allowing students to access an array of materials while in law school, and the 2-month bar prep program following graduation and before the bar exam.
Theoretical and Practical Skills
The JFK School of Law at National University infuses theory and practical skills training into every course, providing students with the knowledge they need to succeed in law school and as legal professionals. In addition to the JD coursework, students may also participate in remote clinical opportunities and internship programs that serve the community and student learning. At the JFK School of Law, students do not just learn the law – they learn how to become competent and ethical practitioners.
---
Studying at, or graduating from, this law school may not qualify a student to take the bar examination or be admitted to practice law in jurisdictions other than California. A student who intends to seek admission to practice law outside of California should contact the admitting authority in that jurisdiction for information regarding its education and admission requirements.
Career Potential Opportunities*
Legal services industry
Attorneys
Law firms
Arbitrators
Mediators
Conciliators
*Positions may require additional experience, training, and other factors beyond successfully completing this degree program. Many roles may also require state licensure, and it is the responsibility of the student to ensure that all licensure requirements are met.
For information relating to the pass rates of JFK School of Law graduates on the ten most recent administrations of the California Bar Examination, visit The State Bar of California's website at:
http://www.calbar.ca.gov/Admissions/Law-School-Regulation/Exam-Statistics
Program at a Glance
Total Credit Hours: 82 Credit Hours
Courses: 32 Courses
Completion Time: 3 – 4 Years
Next Start Date: August 14th, 2023
The Juris Doctor program is accredited by the Committee of Bar Examiners of the State Bar of California.
---
For information relating to the pass rates of John F. Kennedy School of Law graduates on the ten most recent administrations of the California Bar Examination, visit The State Bar of California's website at:
http://www.calbar.ca.gov/Admissions/Law-School-Regulation/Exam-Statistics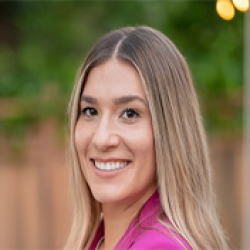 "My degree has helped me with my confidence as a person and as a member of my community. This degree gives you a way to make real change."
Natalya F, School of Law Graduate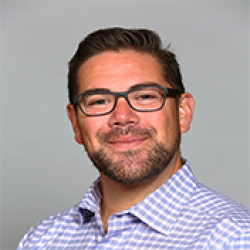 "My advice to anyone thinking about starting the program would be this: If you're ready to see the world differently, then take the plunge. You will be supported, you will make new connections from across the United States, you will be changed for the better, and you will do this at an amazing school that genuinely cares about your success!"
Dennis S., JFK School of Law Student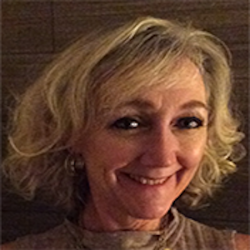 "I felt tremendous support from the faculty and staff at the JFK School of Law. There were also ample academic resources and faculty and staff who were rooting for me along the way. I believe that is rare in higher education, and I am deeply grateful for those who made my degrees possible and who walked alongside me on the way."
Kate M., JFK School of Law Graduate