JFK School of Law at National University
Students, Alumni & Faculty
Our Culture
At National University, you're part of a family. As a student, you'll have the support of staff, faculty members, students, and alumni who will be there with you every step of the way, cheering you on as you pursue your goals.
NU Students and Alumni
National University, a Veteran-founded nonprofit, has been dedicated to meeting the needs of hard-working adults by providing accessible, affordable, achievable higher education opportunities since 1971. As San Diego's largest private nonprofit university, NU offers over 100 programs and four- and eight-week courses designed to help students reach their goals while balancing busy lives. Classes are offered online or on-site at locations across California and on select military bases nationwide. Since its founding, the NU community has grown to over 45,000 students and 220,000+ alumni around the globe.
Whole Human Education™
For the working adult daunted by the investment it takes to go back to school, National University is the one online university that considers the whole you. Through Whole Human Education, our 360-degree supportive ecosystem, students have the academic, career, financial, emotional, and family support needed to succeed.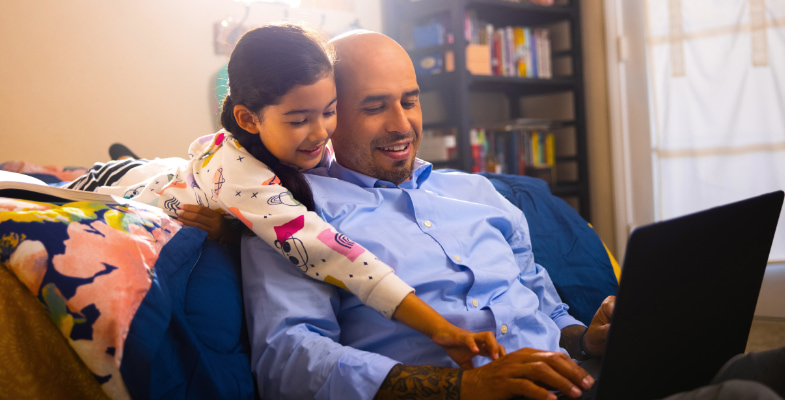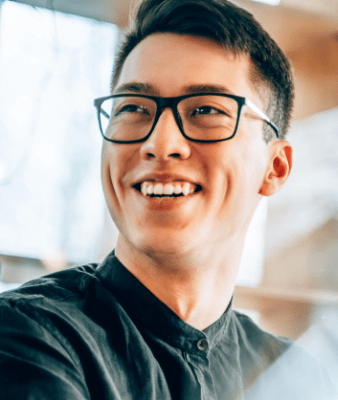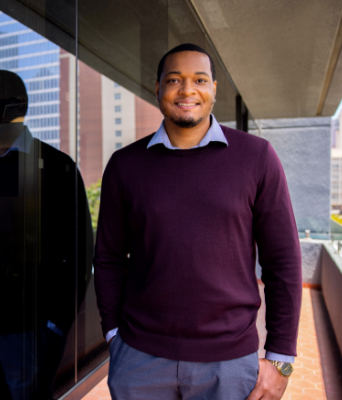 360 Degree Support
NU's whole-human education positioning takes a holistic approach to student well-being. We've identified five areas designed to provide 360-degree support to our learners. We want our students to know they don't have to "go it alone" when it comes to their education. We want them to feel we see their potential and recognize their unique life circumstances. And we want them to believe they'll get the support they need to succeed in life and school.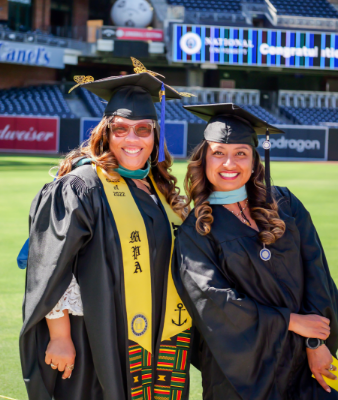 How We Support Our Students
We understand that you have work and family obligations. That's why the JFK School of Law at National University provides a holistic approach to student success and well-being called Whole Human Education™. It offers the academic, financial, career, family, and emotional support our students need to excel professionally, personally, and academically.

Academic Pillar
Legal Writing Coaches
Comprehensive Law Library
Bar Success Support

Financial Pillar
Financial Aid Advisors
Student Emergency Grants
Millions in Scholarships

Career Pillar
Faculty Mentorship & NU Mentoring Network
Portal with Job Recommendations
Certified Law Student Opportunities
Social & Emotional Pillar
Student Wellness Resources
Care Team & Personalized Support
Free Mental Health Counseling

Family & Community Pillar
Flexible Online Courses for School-life Balance
Student Clubs and Activities
Public Service Internships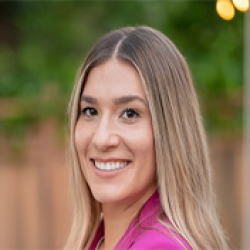 "My degree has helped me with my confidence as a person and as a member of my community. This degree gives you a way to make real change."
Natalya F, School of Law Graduate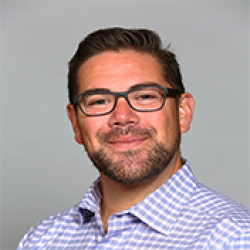 "My advice to anyone thinking about starting the program would be this: If you're ready to see the world differently, then take the plunge. You will be supported, you will make new connections from across the United States, you will be changed for the better, and you will do this at an amazing school that genuinely cares about your success!"
Dennis S., JFK School of Law Student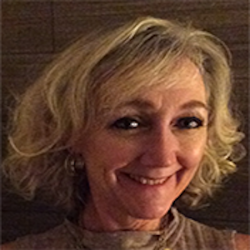 "I felt tremendous support from the faculty and staff at the JFK School of Law. There were also ample academic resources and faculty and staff who were rooting for me along the way. I believe that is rare in higher education, and I am deeply grateful for those who made my degrees possible and who walked alongside me on the way."
Kate M., JFK School of Law Graduate
Lisa S. Hutton, JD
Areas of Expertise:
Academic leadership and management
Online curriculum development and oversight
Academic assessment
Faculty development and mentorship
Education:
Juris Doctor, JFK School of Law, Pleasant Hill, CA
Bachelor of Arts, Political Science, California State University, Chico, CA​
Certifications and /or licenses:
​CA State Bar License (#203233), admitted to practice in all CA courts and the United States District Court for the Northern District of California
WASCUC Assessment Leadership Academy
Select Professional Experience:
​Executive Board Member, American Association for Paralegal and Legal Education (AAfPE) 2018-current
Legal Methods, Introduction to Law, Legal Research and Writing, Capstone
Contra Costa County Bar Association member
Legal Studies Advisory Board Chair 2005-2019
President, JFK University Faculty Senate 2009-2018
Interim Provost Northcentral University 2022
Hutton, L. (2006, 2010) Presentation: Navigating Business & Professions Code 6450-6456. Mt. Diablo Legal Professionals Association)
Hutton, L. (2009) Presentation: How to Integrate the Core Curriculum with Legal Specialty Courses. AAfPE, Portland, OR
Hutton, L. (2009-2011) Presentation: What Psychiatrists need to know when dealing with Lawyers. PSD 7141
Hutton, L. (2010) Presentation: Employability of Paralegals in the 21st Century. AAfPE, San Francisco, CA
Hutton, L. (2010) Presentation: Making Assessment a part of University's Culture. WASC ARC, Long Beach CA
Hutton, L. (2010) Presentation: Creating an online lab in your traditional legal specialty coursework. AAfPE, Denver, CO
Hutton, L. (2011) Presentation: The ABC's of Program Directors. AAfPE, Baltimore, Maryland
Hutton, L. (2011) Presentation: Gaining and Sustaining Faculty Support for Program Assessment. WASC ARC, San Francisco, CA
Hutton, L. (2012) Presentation: The ABC's of Program Assessment. AAfPE, Savannah GA
Hutton, L. (2013). Paralegals: Part of the Solution. Contra Costa Lawyer, June 2013
Hutton, L. (2014) Presentation: Utilization of Advisory Boards in Higher Education. WASC ARC, Los Angeles, CA
Hutton, L. (2014) Presentation: Promoting the Paralegal. AAfPE, Las Vegas, NV
Hutton, L. (2015) Presentation: Retention Strategies for Adult Learners. WASC ARC, Oakland, CA
Hutton, L. (2016) Presentation: Tips to Streamline Program and Course-level Assessment AAfPE, San Antonio, TX
Hutton, L. (2017) Presentation: Syllabus 101. AAfPE, Albuquerque, NM
Hutton, L. (2017) Effective Use of Paralegals in Education. Contra Costa Lawyer, October 2017
Hutton, L. (2018) Presentation: Establishing an Institutional Process for Annual Assessment of ILO's. WASC Arc, San Francisco, CA
Hutton, L. (2019) Presentation: Legal Ethics, What you Need to Know. MDLPA, Walnut Creek CA
Hutton, L. (2019) Presentation: Changes to the State Bar Rules on Ethics. SFPA, San Francisco, CA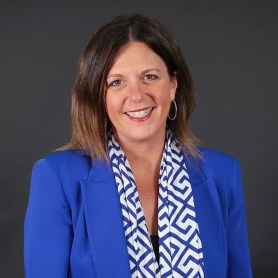 Contact Information
Meet Our Faculty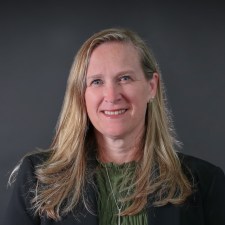 Nicole Mills
Asociate Dean, JFK School of Law
Rebecca Brackman
Deputy Public Defender, Contra Costa County, felonies with specialization in forensic evidence issues
Crystal Van Der Putten
Associate, Livingston Law Firm, P.C.
Lynn Couture
Former Senior Deputiy District Attorney, Contra Costa County District Attorney's Office
Kenneth Goldsmith
Program Director, Paralegal Education, Chattanooga State Community College
Jeffrey Groves
Senior VP/General Counsel O'Reilly Automotive, Inc.
Farrah Hussein
Civil Litigation, Deputy City Attorney, Vallejo, CA
Ryan Johnson
Full-Time Faculty, Writing Program Director, JFK School of Law
Jess Khachiyants
Assessment Director, JFK School of Law
Chris Kanios
Full Time Faculty
Leonidas Spanos
Senior Associate, Consumer Bankruptcy, Jen Lee Law, Inc.
Marta Young
Director of Instructional Support, BarBri, Inc.
Pam Zimba
Full-Time Faculty
Jeffrey Morris
Retired from active practice
Beverley Meyers
Founder, Legal Writing Launch
Helen Peters
Family Law, Solo Practitioner
William Waterman
CCC Superior Court Settlement Mentor
Phyllis Redmond
Active, but not practicing at the moment
Greg Roth
Principal Law Clerk, New York State Office of Court Administration
Dennis Tonsing
Retired Trial Attorney, Law Office of Tonsing & Tonsing, and author of 1000 Days to the Bar- But the Practice of Law Begins Now: How to Achieve your Personal Best in Law School
National University Statement of Academic Freedom
The National University Faculty Handbook, approved by the National University Board of Trustees on July 29, 2022, defines Academic Freedom in Section 1.4 as follows:
1.4 Academic Freedom
The University supports academic freedom as a right and a responsibility within the academy. As a right, academic freedom ensures the freedom of thought and expression as it applies to the artfulness of teaching, as well as discipline / subject content publication, oral presentation, and extramural activities. Academic freedom as a responsibility includes specific, intentional, learning-science based strategies and andragogical interventions, which will be designed collaboratively across academic stakeholders. While faculty members have the right to choose and use external, third-party materials (for example "textbook") that they deem appropriate to program or course outcomes in their classes, those materials, syllabi and all content must adhere to the design standards as outlined by the president and provost office. Academic freedom grants faculty members the liberty to teach, pursue, discuss knowledge, do research, and publish the research results. In the classroom, faculty have the right to teach and say what they believe to be pertinent to the subject